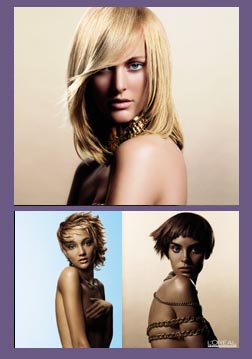 HAIR APPOINTMENTS ACCEPTED ON LINE 24 HRS
A DAY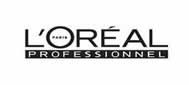 WEDDING and prom Hair Price Guide at Gavin's Hair Studio
Clip in Racoon Hairextensions at
Gavin's Hair Studio

BRIDAL HAIR SECRETS REVEALED HERE
By
Rob Maraby
On the Wedding day, be it for the bride or the groom, all of us want to be the cynosure of all eyes, as this day by its very nature, is a very special day in everybody's life.
All of us want when we step out decked in our best dress topped with a trendy and chic hairstyle, in all our glory.
While deciding a suitable hairstyle for their wedding day, many brides consider to go with glamorous up do's that are meant to accentuate their dress. As expected, some of these efforts are more effective than others are. Keeping that in mind, let's talk about how your Bridal hair should be for you on your wedding day.
When you consider your hairstyle, you must consider not only the dress you choose to wear but also how you naturally wear your hair, the wedding environment, the weather, and the time factor.
In recent times, there has been a strange trend for a high, offset part followed by the hair being sleeked down behind the ears in a low chignon. This can impart an ultimate oomph factor to you only if you have the face shape to carry it off.
Honestly speaking, as per my observation, more often than not, brides opting for this look don't look good in this style. It is not only your face shape, but also the length of your neck and the set of your ears and eyes that make this particular look a winner.
Many brides can't hide their chagrin when one look at their wedding pictures brings upon this already-delayed realization that instead of looking sophisticated, they have more a deer in the headlights look. Rather than being content with same bridal hairstyle for your entire day, work with your stylist to create a look that goes with your headpiece and veil, and one that that gels in tandem with the reception.
While curly tendrils can look dated on a young bride, they can still look good and as an appropriate offset to her youthfulness.
Short hair lightly curled and sprayed can look wonderful with all types of veils. Even a ponytail can be worn high or low, sleek or tousled to make you look elegant as well as comfortable.
A traditional up look might be easily modified with the removal of a few hairpins, or a simple comb out and replacing a formal tiara with a glittering hair accessory might be all you need to achieve an attractive, wearable, and eye-catching hairstyle.
Whatever style you ultimately opt for, bear in mind that as compared to your usual visits to your hair stylist or cosmetologist, it will take more time to do the same thing on your wedding day. This is one of the mysterious laws of wedding; you never will have the time you think you have. There will be so many last minute tasks and ceremonies that will ensure that you'll remember this day for the rest of your life.
Avoid frazzled nerves and hair by choosing the less is more rule. Keep your Bridal hair simple, smile more, and be the beautiful woman you already are.
If you would like to give your hair a boost for that special day then you need to use a product called Mira hair oil, it is the perfect hair care product for Bridal Hair. On that special day you want to look your best and getting your hair long, thick and healthy is what Mira hair oil will do for your bridal hair, it will also boost hair growth and allow you to look your best on your wedding day
Click the link in the author's box below to get a free trail –it would be the best thing you did for your Bridal hair
le Source:
http://www.articlesbase.c
Rob Maraby is the author of over 25 self published books on health, beauty and marketing!